It is time to democratize
the learnings of design.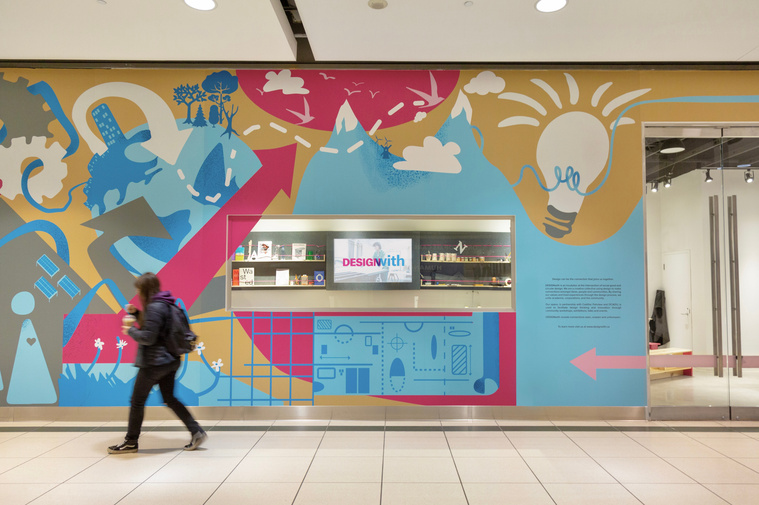 Our economy is built around linear and narrow ideas of what good means. Skills are undervalued. Materials are under-utilized. Voices are underappreciated.
Collectively, our approach needs to include those who have not been invited to the table.
"The Cycle Starts Here" Illustrated by Daria Joyce
The 635-square-foot space—created in partnership between Cadillac Fairview and OCAD University— is an inclusive, design-centered lab that brings together communities that are not otherwise invited to the design table. With our programming, which includes workshops, seminars, exhibitions, retail pop-up shops, and more, we make design accessible to the average person, freeing institutional knowledge from the limited walls of traditional design school.
DESIGNwith promotes the democratization of design education through an alternative economy. Here, corporations, academia, and community members from diverse backgrounds unite to collectively share their knowledge and skills, using a practical approach to learning.